Interview with Encrypt club NFT
Chris: hello! Can you tell us more about yourself and the role you are playing in this burgeoning project?
Andrew: Hello, my name is Andrew (Drew_Crypt) and I am one of the co-founders of encrypt club. I started my NFT journey in 2020. In that year I learned a lot about the NFT space and started to understand how NFTs work. Since then, I keep up with new trends.. The idea of ​​the Encrypt Club Project was born in November 2021. In this project you will be able to buy your first luxury NFT watches. I consider myself a very lucky person to be a part of this. The team is made up of talented, ambitious and young people. We are trying to achieve something innovative, and we will!
Chris: Encrypt NFT club represents clocks. Why do you think watches are so important after covid hit us all?
Andrew: Watches were and will be important. If we talk about a business meeting, there is no one in the room who is not wearing a watch: A watch says a lot about us. The pandemic has (sadly) just confirmed how lucrative watch investments are. Some of them tripled their market value during that time period, which was also a big surprise for us. After a long brainstorming session with the team, we realized that there aren't many things that hold and increase value like watches. We think that by representing something that gives value, people will see the opportunity in it. Just like with real watches.
Chris: Along with this, the token is also aimed at a cause as it hopes to make it big in the metaverse. What is the cause and how does Encrypt Club work to fix it?
Andrew: The team would like to achieve something big with this project, which will help many people in the future. Later in the year we would like to organize some events after the mint where the holders will meet each other. This way they will be able to make new connections, which could change their lives. Also, like few projects nowadays, we always try to give people something besides a ticket to our events. This is why our NFT holders will have the opportunity to have some extras in our app/marketplace, coming in 2023.
Chris: Also, how is Encrypt Club different from other watch art projects in the metaverse? What is unique about these tokens?
Andrew: First of all, there are not many wearable watch NFT projects, so we can say that our team is one of the first to try to fill this segment of the market. These watches are handmade, 3D designed, based on real life watches. As you can see from our roadmap, our entire year is complete, with the improvement of the project. After the mint, we are going to develop the platform that will make the authentication process more secure and innovative. We are planning to finance this stage of development with proceeds from NFT sales, so it is very important to sell. That way the incumbents will get a piece and this method will make the community convergent. We need people to make this dream come true, not buy a new Lamborghini (haha). Apart from this, the main thing we need to achieve is that the price floor reaches a minimum of 1 ETH, but in the long term, as I mentioned in the text, the holders will get much more than a lucrative NFT.
Chris: Similarly, what are the characteristics of the Encrypt Club tokens? How is each of the 9999 tokens distinguished as unique?
Andrew: There are 3 categories. 6,000 Basic, 3,000 Rare, and 999 Super Rare. Of course, in each category there will be attributes that are extremely rare. And that will enhance its uniqueness (and price). The main idea behind these 3 categories is the bet. Basic watches will earn 1 Entoken/week, rare ones will earn 3 Entoken/week, and super rare ones will earn 5 Entoken/week. Clocks move on a wide scale of variety. There are full of diamonds, watches made with unique materials, etc. If you are interested, feel free to visit our IG and check them out. Hopefully, you'll get the one you really liked.
Chris: What are the other features of Encrypt watchdog tokens? In other words, how can Encrypt surveillance tokens be used by investors other than being works of art NFTs?
Andrew: The watches will be portable. So in the future, avatars will be able to use them, because we're going to integrate them into the Metaverse. In this way it will be an accessory as important as in real life. That is one of the most important features. In addition, they will be tickets for events and the clock will give you the right to decide on some decision. Like which charity we should choose etc. Finally, as I mentioned earlier, NFT holders will earn Entokens by holding our watches. It will be a good passive income opportunity. In addition to staking, they will get additional features on our future authentication platform that will be free for them to use.
Chris: Also, what will be the price of an Encrypt Club NFT? How much of the cost would go as a minting fee?
Andrew: The VIP price will be 0.08 ETH and 0.1 ETH for public currency.
Chris: Also, do you also put a limit on the number of tokens a user can mint in one transaction?
Andrew: Yes. The maximum number / wallet will be 10!
press kit
Encrypt NFT project (sum):
9,999 NFT, according to our rarity system

6,000 Basic, 3,000 Rare, 999 Super Rare

What are NFTs about?

Watches: Watches have real value in the real world, we are creating real value for watches in the online world.

Entoken – passive income

Hold-to-Earn system: holders will be able to earn their tokens weekly

Where will holders be able to use the tokens? Entoken will be the only digital currency that people will be able to use on any platform created by the Encrypt team.

10,000. NFT – 1/1 – auction, we are going to provide the money from this nft to a charity.
Pictures about our watches: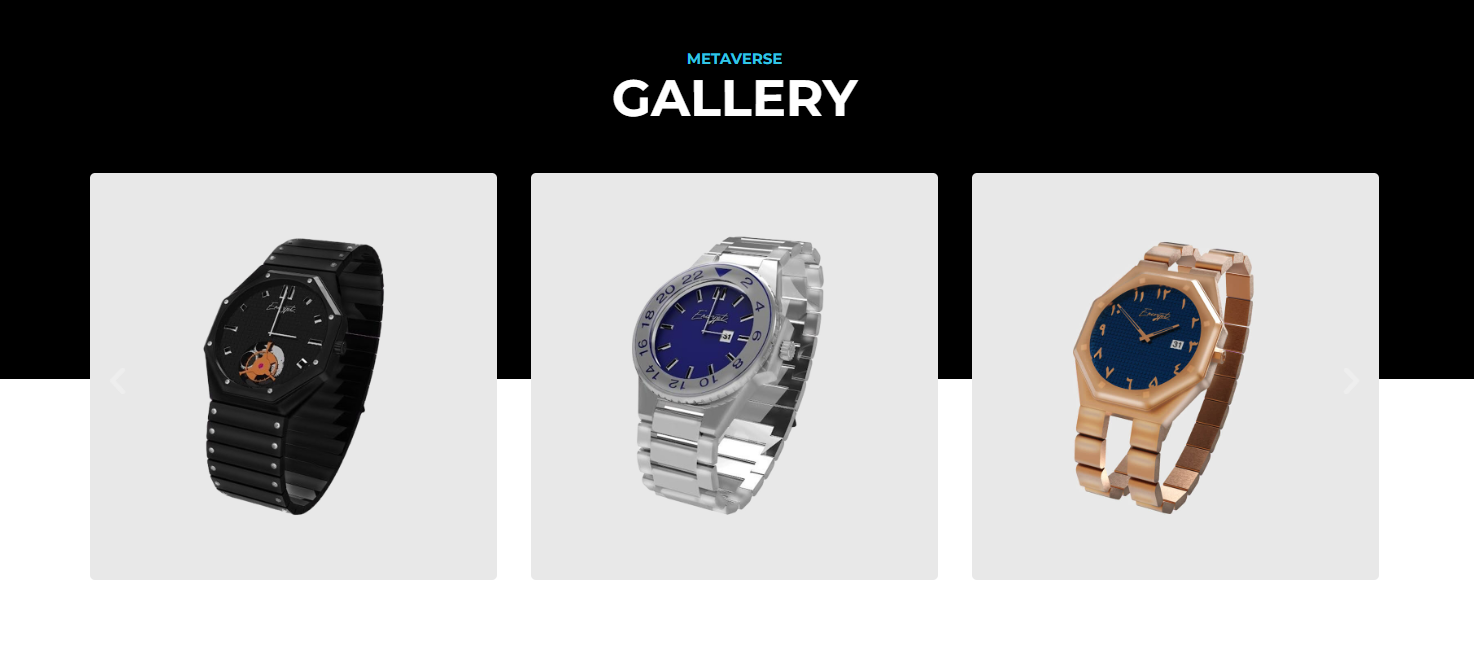 Also, don't forget to join our Discord Y Twitter. It's the best way to stay informed about news and announcements.
Source link